The Website
Buzz Aldrin's Online Space Tourism Foundation

Project Overview
Buzz Aldrin's ShareSpace Foundation is dedicated to promoting awareness of civilian space exploration. Buzz Aldrin asked Warbasse Design to create an online marketing strategy that would educate the public about the very real possibility of affordable space travel in the not-so-distant future.


Implementation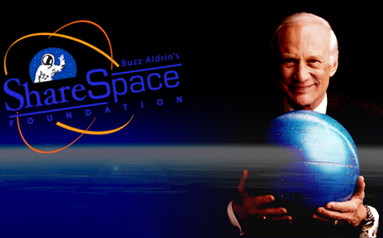 The look and feel for new site is designed,
Fundraising tie-in strategies are researched and proposed,
Online Press and Social PR pieces are written and distributed,
Secure hosting and email environment is provided,
CRM and content management tools created to facilitate real-time changes and updates.
Client Services
Design,
Development,
Online Press and Social PR*,
Strategic Marketing,
Database development and integration,
Web Application development,
Hosting,
Email.
*In conjunction with BonoVox PR


Results
Warbasse Design, in tandem with BonoVox Public Relations, was able to provide not only thematic design, but, a detailed funding strategy that would enable the client to generate revenue streams by way of sponsorship tie-ins throughout the site. Warbasse Design continues to implement similar strategies for other civilian space flight organizations including current client The Space Consulting Group.


About ShareSpace
ShareSpace is a non-profit foundation created by Buzz Aldrin in an effort to facilitate space fight experience, advance science education, and expand human exploration of space.